The Socrates 360 Release App allows users to continue to access services following release from prison, or while serving community sentences. The majority of our content and services are available offline as well as online, meaning our platform is available to users without connectivity. This allows us to reach as many people as possible, including vulnerable and digitally excluded groups.
Probationers have access to all the same courses and content as we provide in prison, plus a range of additional features to aid resettlement, including signposting to local services, support and charities, voluntary monitoring and health care.
Health care
Medical reports, appointments, lifestyle and health guidance can be personalised and accessed by patients as they begin their resettlement. Local services and support are signposted through the app, and users can make video calls to their probation officer, to stay in contact and continue courses remotely. We also offer advice and guidance on conditions, healthy living, relationships and more.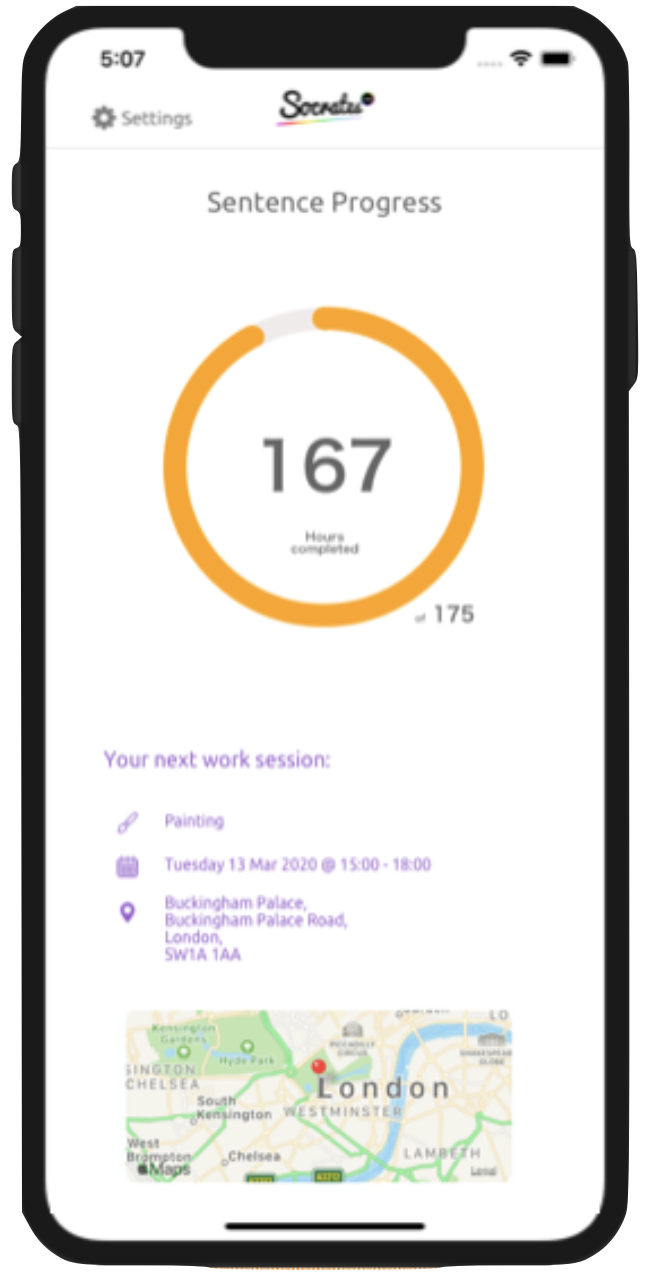 Organisation
Service users can stay organised with their own personal diary, as well as keeping track of their sentence and making sure they never miss a work session or appointment. The diary is available at any time on users' smartphones, and staff can set up events and appointments through the Management Portal, for individuals or whole groups, with reminders and alerts ensuring important events are not missed. Service users can also keep track of their sentence with our sentence tracker, which records community sentence hours completed and remaining, and also allows service users to view the time and location of their next session at a glance.
Users, documents and data can all be managed via the easy-to-use Management Portal. Documents can be uploaded for individuals, or for groups, while progress tracking allows staff to allocate their time more effectively.
Staff can also create custom forms to collect requests, reports or feedback from service users.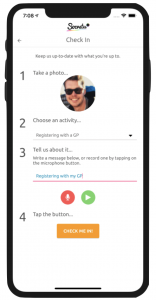 Checking in
Socrates 360 can act as an advanced electronic monitoring (EM) solution, alerting both the user and staff member when a deviation is occurring, and can be deployed safely and securely using our CHECK-approved security software.
Staff can request that service users 'check in', sending their location from their smart device to show that they are where they are supposed to be. As well as saving staff time and providing a more effective, cost-efficient service, voluntary monitoring through the check-in feature offers greater autonomy for service users than current methods and is less intrusive than an ankle tag or visits/calls from staff.
Remote probation
The remote probation service complements existing face-to-face probation and parole services, to allow service users to access support even when they can't physically get to the probation office. Video calling allows remote contact, and courses can be completed in service users' own time, or in collaboration with facilitators.