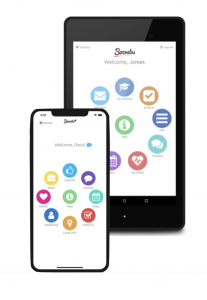 Socrates Software is a digital technology company specialising in prisons and probation. Socrates Software is excited to be working with probation services, prison services and leading private companies in the UK, USA, Australia, Canada, New Zealand, and Gibraltar to bring innovation and life-changing improvements to the justice sector, making people's lives better both during and after their sentences.
We work with partners across the world to make a difference in the justice sector, by providing a wide array of tools and support services. These include formal education, vocational training and staff-prisoner communication and management, delivered via our Socrates 360 platform. Content is accessed on our secure in-prison tablets, or on service users' own smartphones, and is available online or offline.
Our software has been developed to allow self-service for prisoners and probationers, providing continuous independent learning opportunities.
The Senior Management Team at Socrates Software has extensive experience delivering secure software projects to governments and some of the largest companies around the world. We produce robust software that integrates with secure networks, and use our expertise to create solutions that can work alongside and interface with government systems.