As well as our work in the justice sector, we work with vulnerable people in the community to help them stay in touch with friends, family and key workers, to access local services, and to stay informed about their society.
Through the built-in contacts directory, users can be provided with useful points of contact, including helplines, health care services and charities.
We also offer a range of advice and guidance for conditions, healthy living and much more, including bespoke courses on mental and physical health, mental health support, relaxation listening exercises and religious texts.
COVID-19
With many people isolated due to the COVID-19 pandemic, Socrates 360 can help people to keep up to date with the latest advice and access local services and support, all while complying with social distancing regulations.
Users can stay informed through push notifications for the latest official announcements for their country, access government symptom checkers, and view the latest guidelines and regulations, helping people to separate misinformation from fact.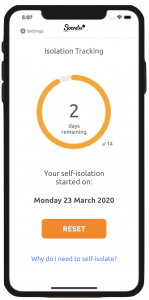 Our isolation tracking feature allows people to easily see how long they should be self-isolating for and how much longer they will need to keep doing so.
Users can see at the end of each day how many people they haven't infected.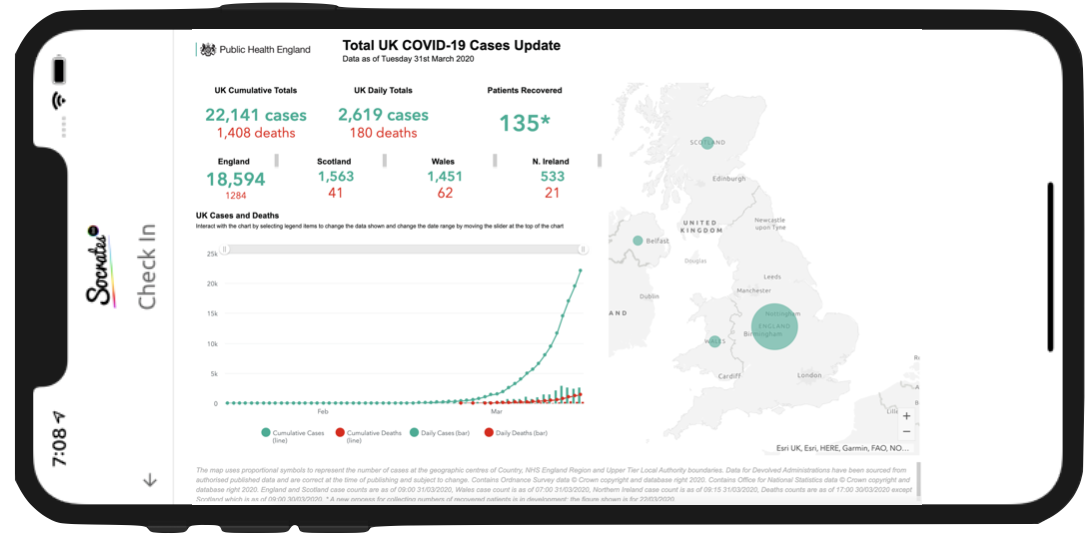 Users can view graphs of numbers of cases/deaths in their own country and worldwide, to see what the real facts are.