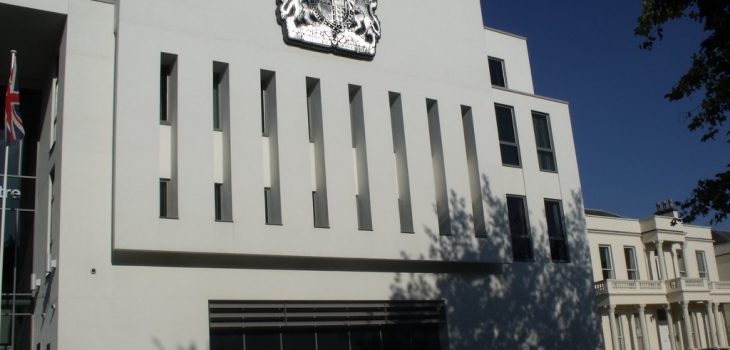 The probation sector in England and Wales is to be renationalised, justice secretary David Gauke has announced. The supervision of prisoners in the community was privatised just five years ago, in 2014, by then-justice secretary Chris Grayling, but his reforms have faced years of heavy criticism from politicians and prison staff.
The management of all probation services will be brought back under the supervision of the National Probation Service (NPS) by spring 2021, although the private sector will continue to provide training programmes and work placements.
There are approximately 250,000 people on probation in England and Wales at any one time. The term 'probation' applies to anyone who is serving a prison sentence but is not in prison. Probationers may be serving a community sentence, or have been released from prison under certain conditions. These conditions include doing unpaid work, attending certain classes and meetings, receiving treatment, or participating in education and training courses.
The years following Grayling's reforms have seen a significant increase in reoffending rates among those on probation. The statistics are damning: in 2017-18, 627 probationers in England and Wales were charged with serious offences, a 21% increase on the 517 of the previous year.
In 2017, Chief Inspector of Probation Dame Glenys Stacey revealed that, under the privatised system, up to 40% of probationers were being supervised by a single phone call every six weeks rather than the previous face-to-face meetings. 
In response to Gauke's statement, Stacey commented, "I am delighted at the secretary of state's decision. Probation is a complex social service, and it has proved well-nigh impossible to reduce it to a set of contractual requirements." She continued, "Today's announcement puts the focus firmly on improving the quality of probation services. More than a quarter of a million people are under probation supervision each year, and high-quality probation services can make such a difference to them and to wider society as well."
The new model will introduce 11 new probation regions in England and Wales run by the NPS. Each will have an "innovation partner", either a private firm, charity or NGO, which will provide some rehabilitation services.
At Socrates Software, we work with a range of partners to provide rehabilitation services such as health care and wellbeing support, education and training courses, help with job applications, and much more. For probationers, our simple check-in service allows users to send their location and a photo to prison staff, rather than relying on phone calls or in-person checks, saving staff time and improving reliability. The Socrates 360 app is available to both prisoners and probationers, helping to ensure continuity of care and aid reintegration into the community.
Read more about the services offered by the Socrates 360 app here.
Sources and further reading:
https://www.theguardian.com/society/2019/may/16/part-privatisation-probation-sevices-to-be-reversed-offender-management-nationalised-chris-grayling
https://www.bbc.co.uk/news/uk-48288433
https://www.ft.com/content/c5935758-7730-11e9-bbad-7c18c0ea0201